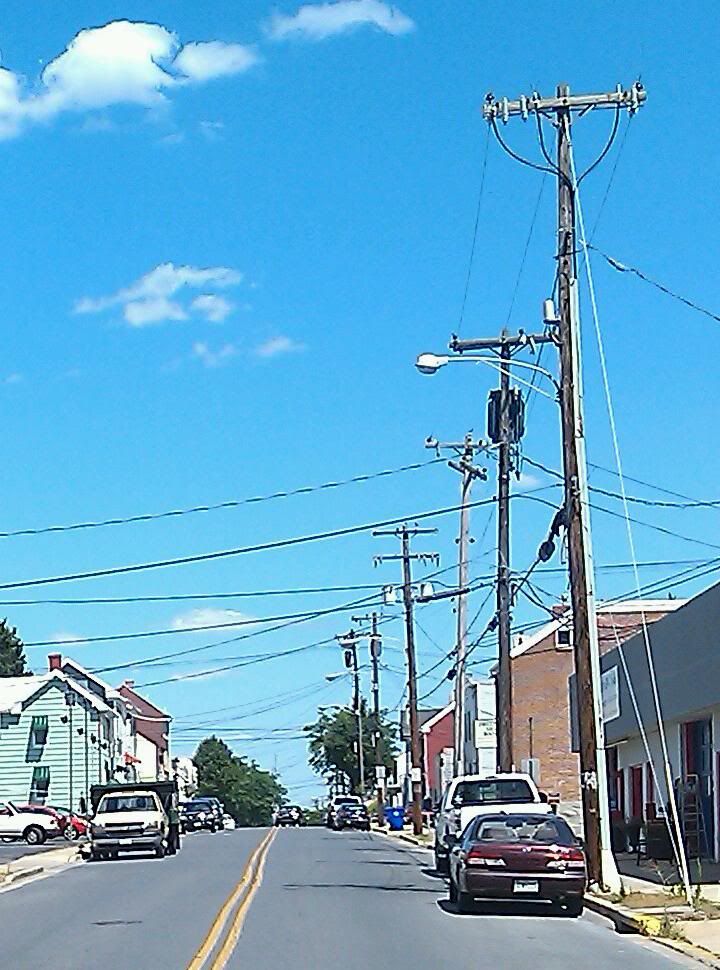 What am I missing here?  It's Sunday night, close to midnight, and I'm sitting in the Evers & Company office, presumably the only person left in the building.  Am I here because I'm writing a contract? Or because I'm putting this awesome listing presentation together for tomorrow morning?  Or because I love the mountain of chocolates for "visitors" Billy keeps at the front desk?   Oh, no, none of the above.
I'm sitting here because my house, like - as of this minute - 211,000 others in Montgomery County and DC, has no power.  Why is that? I really don't have an answer.  It only happens about a dozen times a year here, preferably when it's either 100 degrees outside (90 in your bedroom, 80 in your fridge) or freezing.
So, while my family is quietly suffering in the dark, I brought a huge bag full of all our electronic devices and their chargers here.  I'm waiting for all those little red lights to turn green.
Ever since I moved to DC 15 years ago, I have been at a loss to explain those Third World-type dangling power lines to visitors from Europe.  The flying cables decorate urban and suburban neighborhoods alike, but what are they doing in this "metropolitan" area of a supposedly industrialized, modern country?  What are they doing in 100-year old streets that are dug up over and over again to accommodate FIOS and every kind of high or low speed cable thinkable except for the one that is actually essential to all of us?
This is the fifth major outage this summer alone because TREES are a threat to our electricity. Are you kidding me??! The local power company, PEPCO, actually explains on their website why outages are practically inevitable. It's ludicrous.
We have armies of security trying to prevent disaster and terrorist attacks.  Yet it only takes some trees to knock out a whole county.
P.S. Full disclosure:  I do love the chocolate.  It's kept me awake.
© 2012, Catarina Bannier 
www.BannierHomes.com
www.DCHouseCat.com
www.DCHouseSmarts.com